Going through a divorce can be emotionally, mentally, and financially damaging. Research has even reported that divorce can be bad for your physical health, too. Plenty of people suffer through it, ending up in a dire situation because of a lack of legal guidance. Although support from family and friends is invaluable, it does not help when it comes to the legal side of divorce proceedings. For this, you are going to need a divorce or family lawyer in Calgary.
Despite your best intentions to remain amicable during separation, you are entitled to your fair share during a divorce. Obtaining what you deserve that can be difficult, depending on your situation and what you feel you are owned. With a family lawyer by your side, they can help you manage, come to terms with, and support you throughout the whole process.
What a Family Lawyer in Calgary can Offer You
Experience in Handling Complex Cases
There are a lot of complexities in a divorce case. You have to consider each other's situations, as well as all shared factors, such as properties, financial interests, and children. Tie all this together, and there is a lot to break down equally. It can be overwhelming for anyone, but your qualified divorce lawyer has the experience required in handling these situations. Whether that means going to court or through alternative dispute resolution processes like mediation or collaborative family law, they know what they are doing for you.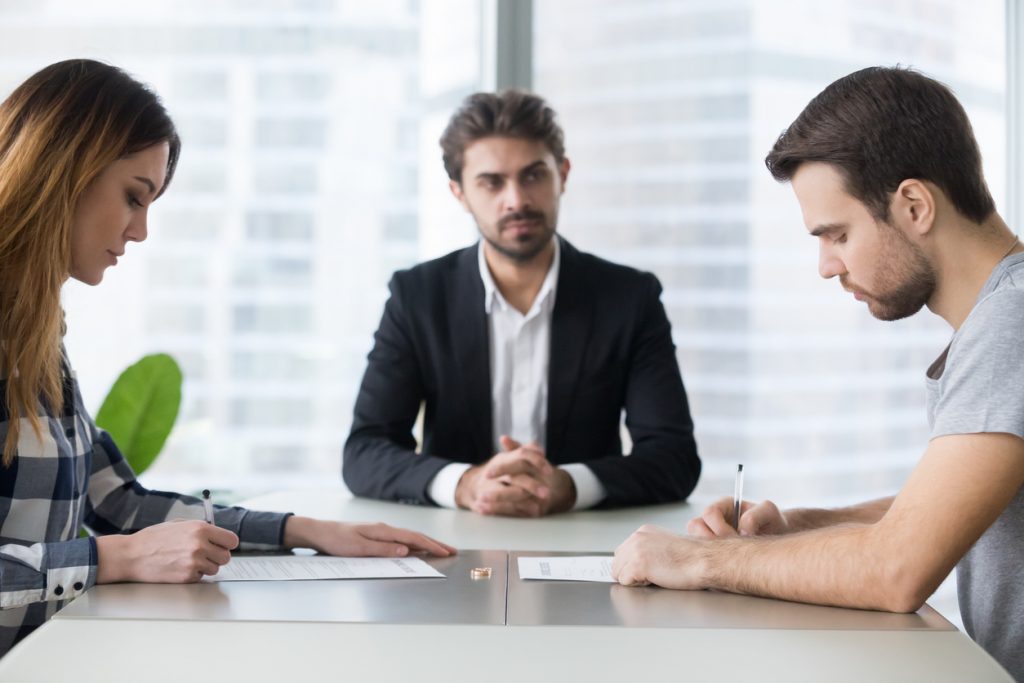 Favorable Settlement Agreements
Your family lawyer in Calgary will be working on your behalf, so, therefore, will be aiming to ensure that you get the best possible outcome for your situation. They will work hard, understand your situation and look to how they can maximize the potential of the case in your favor. Their experience will help get a favorable settlement for you.
Dealing With Other Lawyers
Your ex-spousal will have a lawyer of their own, and that means negotiating with them too. Having a lawyer by your side will ensure that you get someone that will be vouching for you, but more importantly, has experience in dealing with other lawyers. This is paramount if you are looking to obtain a favorable settlement.
Providing You With Support For Numerous Settlements
An experienced family lawyer in Calgary can help you with numerous issues during your separation and divorce, helping you to find a resolution that suits your case. It can include any of the following:
Divorce proceedings
Child custody and support
Spousal support
Division of property
The lawyers will be able to help negotiate the terms of your divorce, child battles and other settlements. With their experience in handling these cases, they can tell you at the outset what course of action would be best for you, and what you can expect from proceedings.
Managing All The Paperwork & Red Tape
It goes without saying that going to court requires a lot of paperwork and plenty of red tape to go around. It can be overwhelming and expensive to do it all yourself. An experienced attorney can work through the maze of paperwork that can be necessary for resolving your divorce so that you can get on with your life. Bringing them on-board will help take that off your plate.
Supporting You In Court
If a trial becomes necessary, having a family lawyer represent you is essential. They can work towards achieving the best possible verdict in your favor. Without them, it is up to you to defend yourself on your own. It can a difficult time – both emotionally and mentally – so having legal support is essential.
Emotional & Mental Support
Family and divorce lawyers in Calgary are not all numbers and facts. They are people and understand what are you going through. So not only will they be supporting you legally, but they will be by your side to offer you any emotional and mental support that you need. Ask them for coping tips and how you can move on with your life. It is valuable to having someone on your side who knows what're going through and provides legal advice as well.
Hire An Experienced Family Law In Calgary Today
Whether you can settle your divorce through mediation or feel that you have to go to court, you don't have to go through it alone. Having an experienced divorce lawyer on your side will ensure that you are heading in the right direction.
Your lawyer can help you take the right course of action, and if you are heading to court, they will speak on your behalf. Get the legal representation you deserve with a family or divorce lawyer in Calgary.
At THEBIL Family Law we are committed to providing our clients with reliable, trustworthy and honest legal services. Inspired by our founding lawyer, Nne Christiana Udo, we are strong advocates for the rights of the vulnerable in society. We will provide all those who need our service with staunch legal support. We have created a culture where we can achieve the goals that you set out for us. Our expertise is in family law, but we can also help with real estate, wills, estates and immigration. Give us a call on (403) 457-3128 or go to our website (https://www.thebilfamilylaw.ca) and fill out a Contact Form.